A Practical Guide to Cost Estimating
Covering the basics to get started in Estimating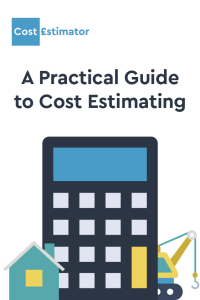 The process of determining the cost of a construction project before it is built.
Introduction to construction cost estimation.
Gathering information for a cost estimate.
Estimating techniques and methods.
Material and labor costs.
Overhead and profit.
Bidding and negotiating.
Managing and controlling costs.
Advanced topics in construction cost estimation.
Future trends.
If you have already got your plans and require a detailed cost breakdown for your project. You can contact us here to discuss how we may be able to help you.