The decision-making process on whether to pursue a project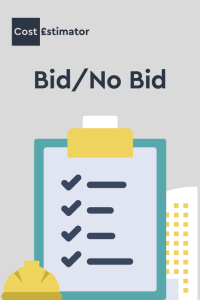 The decision-making process that companies go through when deciding whether or not to pursue a particular project.
Introduction to the bid/no bid process.
Evaluating the project.
Assessing the client.
Determining the feasibility of the project.
Making the decision.
Strategies for successful bidding.
Case studies.
Summary.
If you have already got your plans and require a detailed cost breakdown for your project. You can contact us here to discuss how we may be able to help you.