All-in-one estimating solution
Construction estimating service, estimating software, architectural rendering—it's all here. Cost Estimator gives builders, architects and self-builders the tools to accurately price up their projects in minutes.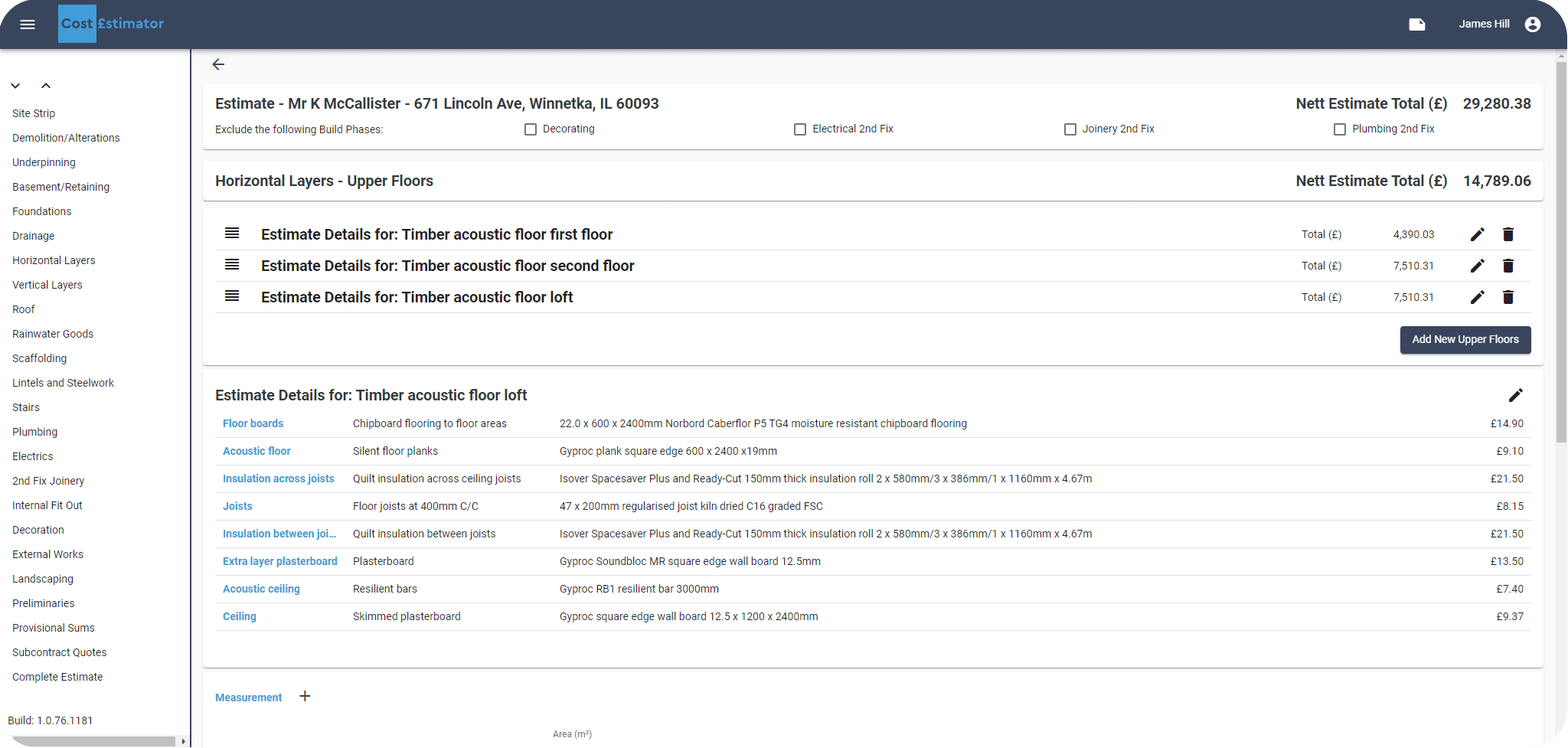 "Everything you need to grow a successful construction business..."
Data-driven estimating: The key to success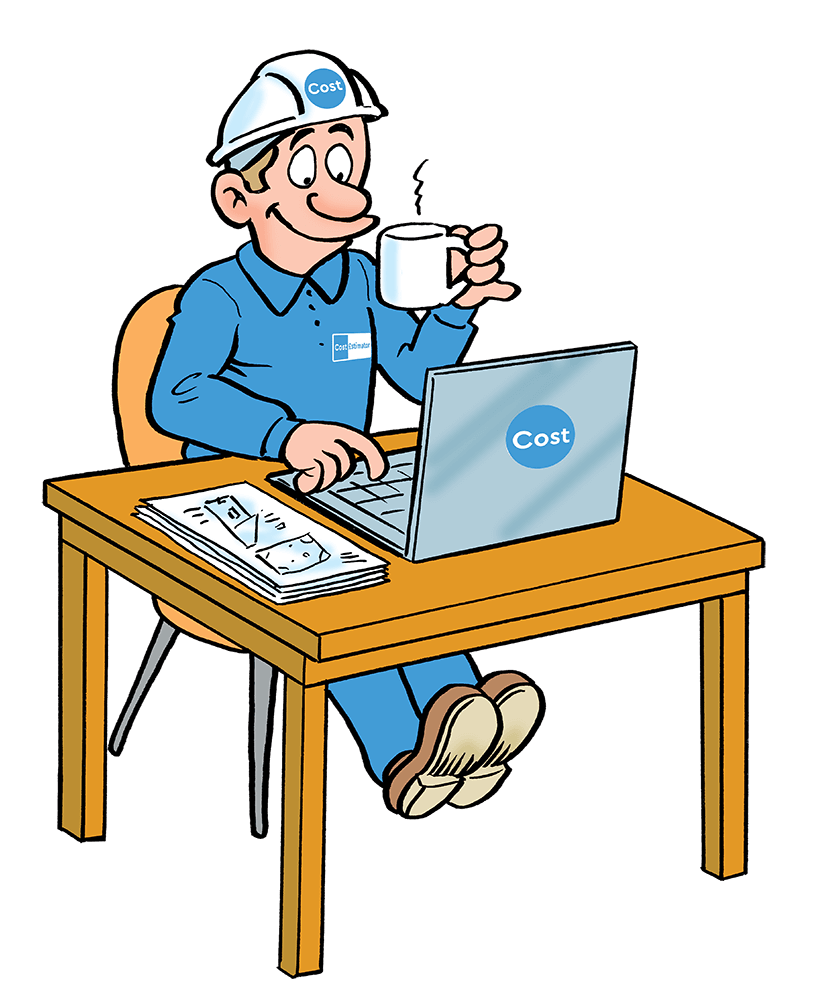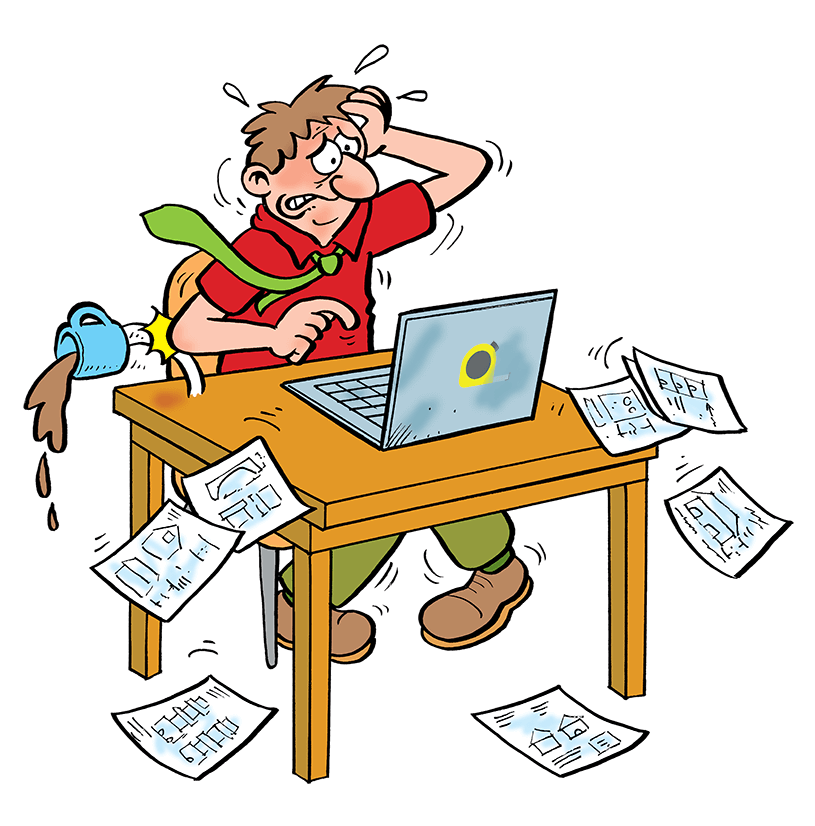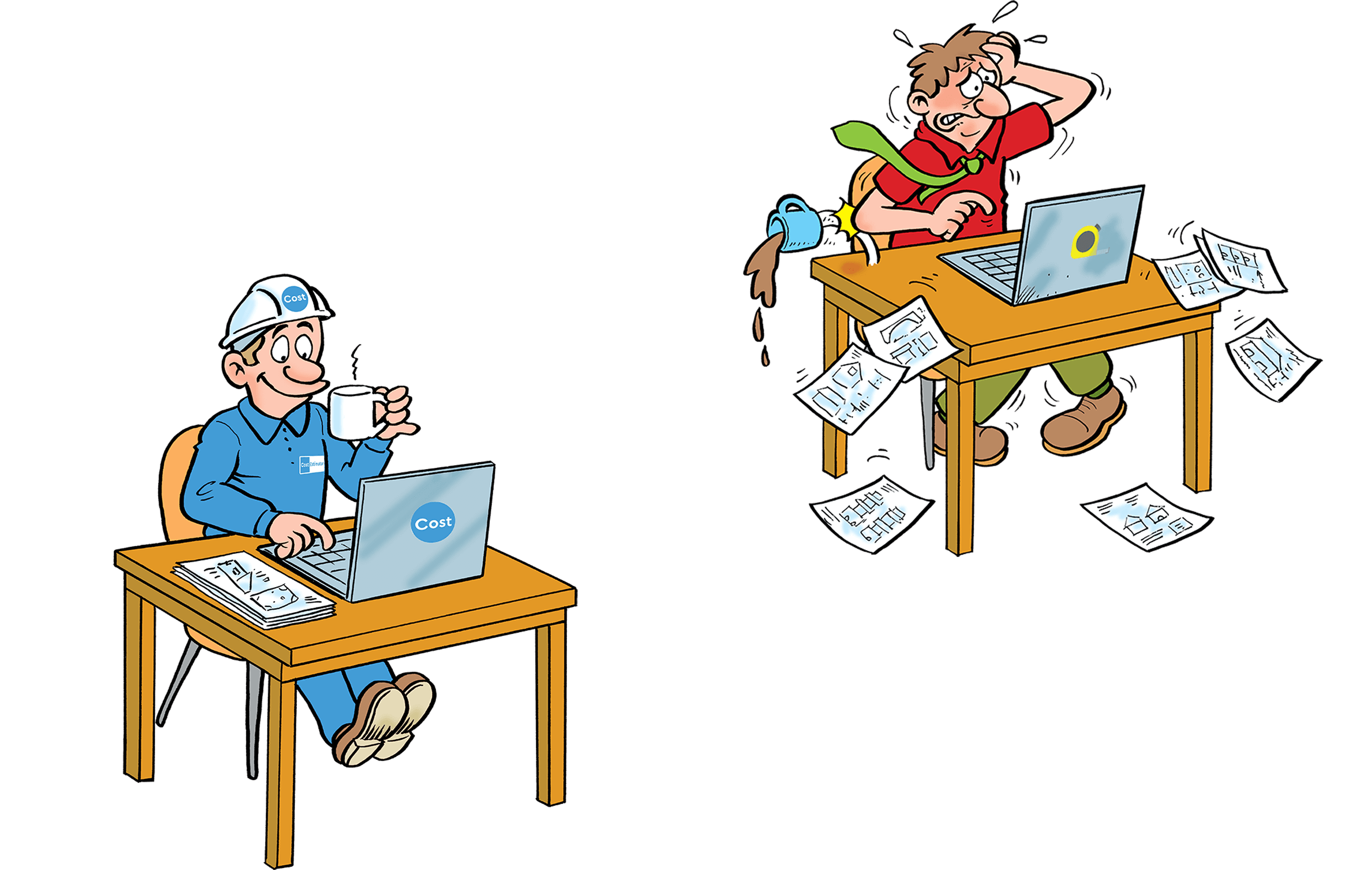 Running a construction company is challenging enough without the added stress of integrating software. With Cost Estimator, you can simplify your estimating process and free up time to focus on your core business – building.
By following Cost Estimator's first principles approach, you can be confident that your final estimate accounts for all construction costs unique to your project. With a comprehensive understanding of your project's costs, you can make informed decisions with confidence.
Effortlessly manage your estimates online with Cost Estimator's extensive rates library of over 9,500 regularly price-checked rates. Alternatively, update the library with your own company data using our powerful and user-friendly admin tools.
When you estimate with Cost Estimator, you can accelerate your tender timelines and bring your estimates to life faster. With everything in one place and easy to access, you can manage the entire process efficiently from a single login. Your team can work together seamlessly and you can gain a clear understanding of your project's overall progress. Experience the peace of mind that comes with simplified estimating and reduced financial overhead.
Our estimating service offers a convenient solution for pricing up a job by providing accurate cost estimates. After the take-off has been completed, you can review and approve the work before downloading a comprehensive set of reports. This saves you time and effort, and streamlines your workflow.
Cost Estimator's adaptability is excellent, making it easy to adjust and personalise every part of our estimates. The ability to modify our labour costs has proven instrumental in securing construction contracts. Cost Estimator's commitment to making the estimating process as precise and tailored as possible is truly commendable.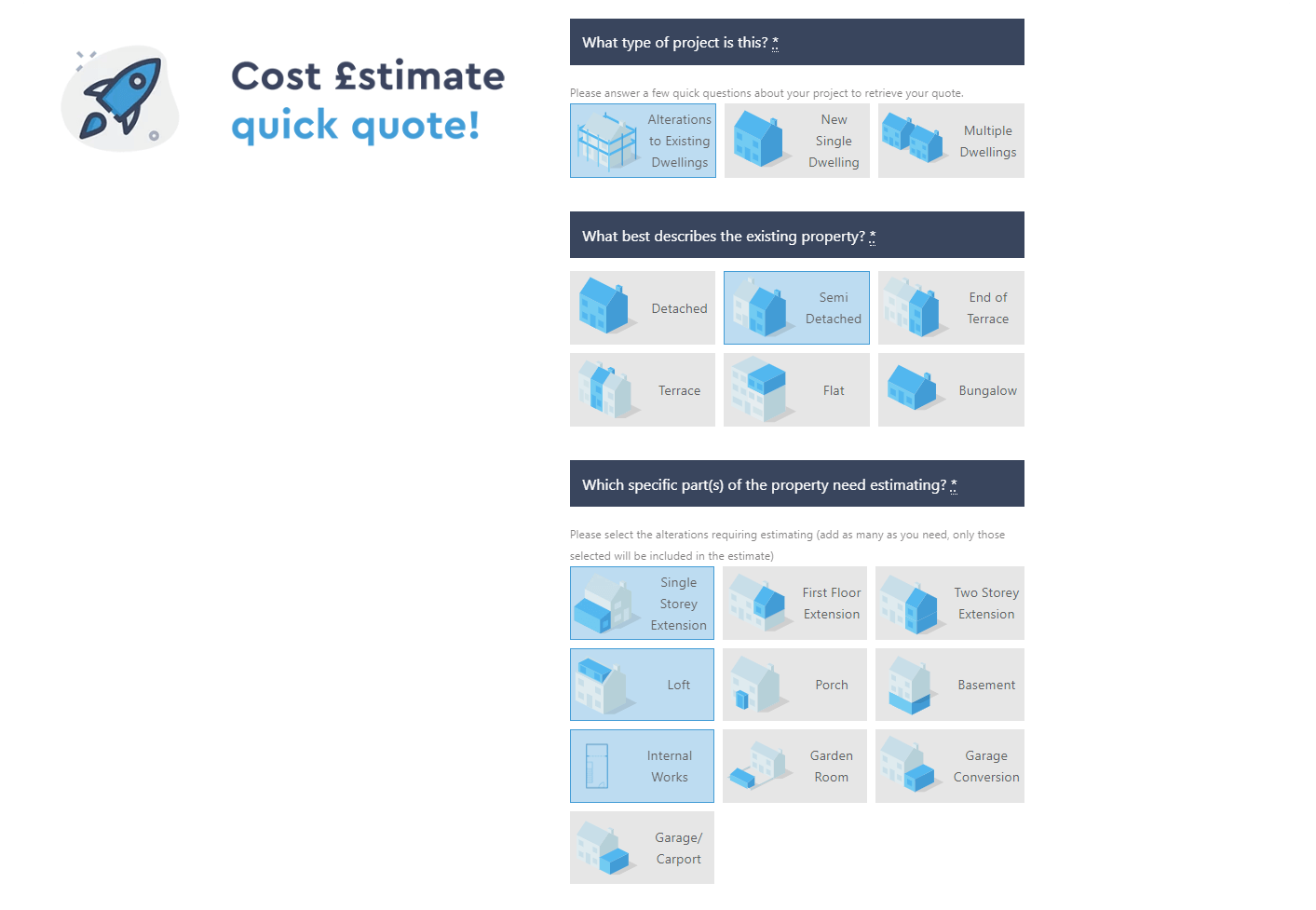 Detailed cost breakdown
Bill of Quantities
Materials order schedule
Bespoke client report
Gantt chart schedule
Cost Estimator's user-friendly admin tools allow you to modify labour, plant, and material rates, adjust profit margins, and create amendment estimates to keep up with changes in the project scope. 
If you're unable to complete an estimate due to other commitments, simply hand it over to our estimating service. Cost Estimator will pick up where you left off and notify you once it's complete and ready for approval.
Empower your decision-making with data-driven insights, tender with confidence, and achieve results with Cost Estimator.
I've been using Cost Estimator's software for a few months now, and the results are impressive. Being able to amend overheads and profits to match my business model has given me an edge in creating realistic and competitive estimates. This software is a must-have for builders looking to streamline their estimating process and win more projects.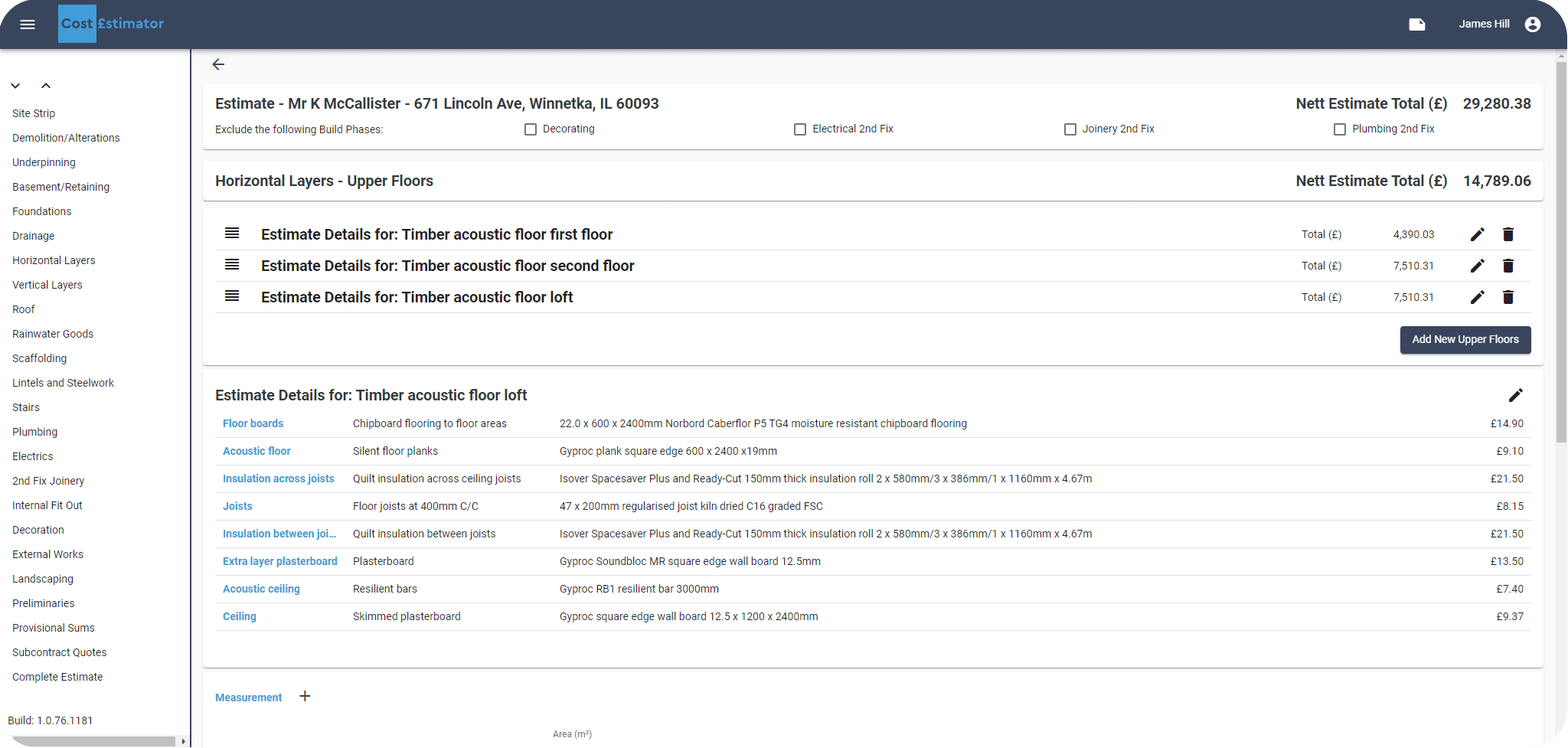 Say goodbye to outdated pricing based on previous jobs won. Stay up-to-date with material price changes using Cost Estimator's trusted system and re-run your estimates as needed to monitor price fluctuations.
Boost your productivity with Cost Estimator's proprietary software, designed to speed up your estimating process while maintaining accuracy. With our solution, you can continue to provide unique quotes for each of your jobs, without sacrificing efficiency.
Manage your labour, material, and plant costs with Cost Estimator. Our solution ensures that the profit margins you set are the profit margins you receive, giving you the financial confidence to take on more projects.
Let Cost Estimator's 3D rendering solutions help you win tenders by presenting your ideas and strengths in a way that resonates with prospective clients.
Cost Estimator has been a game changer for my construction business. The flexibility to customise labour costs and material rates has allowed me to create accurate estimates, ultimately helping me win more bids. Their customer service is exceptional, always available to assist whenever I have queries. I highly recommend Cost Estimator to anyone in the construction industry.
To show potential clients that you share their vision, we can assist you in winning that tender by creating exterior renders. Let our renders be a compelling visual representation of your work and help you impress and win over clients.
Our 3D floor plans can help you plan and design floor layouts and enable potential clients to visualise their new home. Our floor plans are customisable to fit your desired style and can aid you in showcasing your work to clients.
Providing compelling architectural renders during the tender stage has been shown to increase the chances of successfully winning the tender by as much as 18%.
"The value provided by Cost Estimator is amazing."
Give your clients a great experience
We've taken care of the design and optimisation of each client-facing report—branded with your company logo—so you don't have to worry about that stuff.
Our software recognises that every business is unique and a one-size-fits-all approach simply doesn't cut it. Therefore, we provide you with the flexibility to set overheads and profit to match your specific business model, allowing you to craft bespoke estimates that reflect your true operating costs and desired profit levels.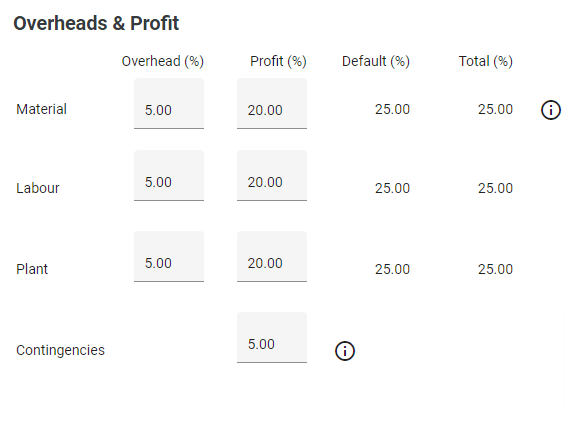 Understanding that labour costs significantly impact your bottom line, we provide you with a tailored approach to manage these expenses. Our software allows you to input real-time wage rates, reflect different skill levels, and adjust costs based on project requirements.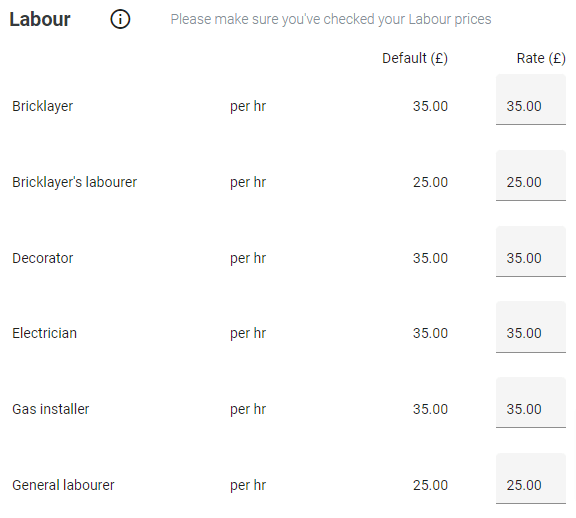 Recognising the volatility in the market prices of materials, our software provides you with the power to adjust material rates in real-time. Whether you need to account for fluctuations in the cost of concrete, steel, timber, or any other materials, Cost Estimator is your dependable partner.

The best solution for builders, architects and self-builders
Get started with Cost Estimator today
If you have already got your plans and require a detailed cost breakdown for your project, you can contact us here to discuss how we may be able to help you.
Frequently asked questions